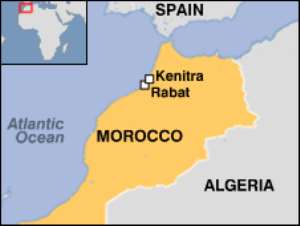 In a bid to broaden their business activities and form more partnerships in the African continent and beyond, Moroccan businesses have embarked on a vigorous drive across the African Sub-Regions.
In Ghana on Monday, a business delegation made up of 80 businesses held a day's forum with their Ghanaian counterparts on the theme: 'Africa should learn to trust Africa', where synergies and Memoranda of Understanding were signed.
The 80 Moroccan businesses are into electricity, Electronics, Renewable Energy, Water Supply, Sanitation, Information Communication Technology, Chemical-parachemistry, and the transport sectors among others.
As part of the drive, the 80 business delegation would hold similar workshops and draw partnerships in Ghana, Ethiopia, Sudan among other African countries.
Madam Zahra Maafiri, Director General of Moroccan Export commended the Ghana Export Promotion Authority and the Ghana Investment Promotion Centre for their immense contribution towards the organisation of the programme.
She said Morocco was committed to strengthening her partnerships with African countries especially Ghana that had a congenial environment for doing business.
She said Morocco was already making a headway in Ghana in the areas of fertilizer production, Insurance schemes and the establishment of Bank of Africa and gave the assurance that with the current partnerships, more businesses could spring up in succeeding days.
She said they had established trade relations with 14 African countries and Ghana had a crucial role in the new partnerships on account of the economic and political strides it had consolidated over the years.
'Africa Power Road represents an excellent opportunity for Moroccan companies to discover a new zone with high potential for their international development, drawing on the expertise and support of Maroc Export.'
Mr Carlos Kingsley Ahenkorah, a Deputy Minister of Trade and Industry said Ghana was carrying out reforms that would catapult the growth and development of businesses in coming days.
He said apart from the establishment of electronic paperless business transactions at the country's entry points, similar procedures were being initiated at the Registrar General's Department to reduce congestion and weed out corrupt practices.
He said Ghana was also abound with raw materials, labour and conducive business environment to accommodate the establishment of more businesses.
He urged the Ghanaian business community to reciprocate the visit to concretise their partnerships.
GNA
Credit: ModernGhana.com