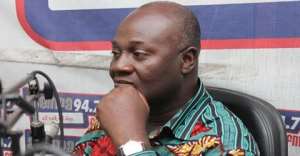 Ghana could have six additional regions instead of the originally proposed four by end of 2018.
This follows the increasing number of petitions received so far by the Ministry of Regional Reorganisation and Development that are proposing the carving out of additional regions from the existing ten regions.
Speaking to Joy News' Emefa Apawu, the Minister of Regional Reorganisation and Development, Dan Botwe, said every petition to the Commission of Inquiry will get the necessary attention as enshrined in the 1992 Constitution.
"There is a petition from Western Region, there is one petition to create another region in the Volta Region then there are two petitions from Brong Ahafo Regions and there are two from Northern Region. So if they succeed in all these, then we are talking about six additional regions.
President Nana Akufo-Addo took a step closer to fulfilling the demand for the creation of four new regions by constituting a nine-member Commission of Inquiry to look into the proposals for the regions.
The Commission is headed by a retired Justice of the Supreme Court, S.A. Brobbey.
If the work of the Commission is successful, the Electoral Commission (EC) will be required to organise a referendum to give meaning to the demand for the creation of the regions.
The proposals for additional regions to be created from the existing ones are aimed at facilitating development and fast-tracking the decentralisation of the governance process.
B/A chiefs sensitise citizens about proposed new regions
In a bid to achieve the quest for the creation of a new region from the Brong Ahafo Region, the Ahafo Council of Chiefs has taken up the challenge to sensitise citizens about the need for the proposed Ahafo Region.
If successful the Brong Ahafo Region will be split into the Ahafo Region and the Bono Region.
Story by Ghana | Myjoyonline.com
ModernGhana.com