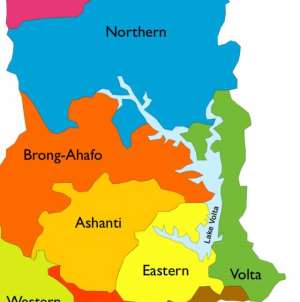 Local Government expert, Fred Oduro, is urging an immediate public education campaign about the process to create three new regions to clear misconceptions.
Mr. Oduro said he has heard some unjustifiable comments from a section of the public about the ongoing process to create the regions that could lead to protracted discontent if not checked quickly.
He has also cautioned political parties against taking an open stance on whether or not the regions should be created since that will be in violation of the Constitution.
"There is also the need for us to be educated about the process because lack of education will allow the partisanship which the constitution frowns upon.
"I think from this very stage we should start talking about it. We need to discuss all the issues; we need also to allay fears," Mr. Oduro said Thursday evening on current affairs programme, PM Express on the Joy News channel on MultiTV.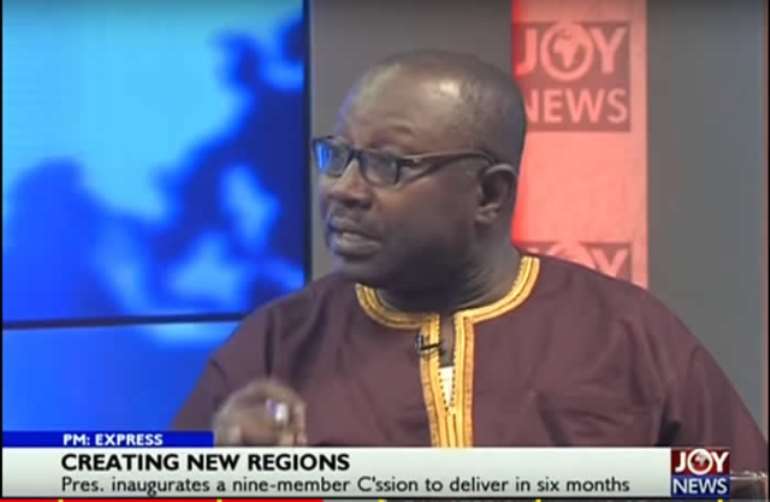 Fred Oduro
President Nana Akufo-Addo on Thursday inaugurated a 9-member body to collate views from the public on the creation of the proposed three new regions.
The Commission will produce a report on its work, and present recommendations which will subsequently be handed over to the Electoral Commission (EC) for the organisation of a referendum.
This will be done in the various regions out of which the new ones will be carved out.
The Commission, chaired by Supreme Court Justice, Stephen Allan Brobbey, is expected to tour the Volta, Western, Northern and the Brong Ahafo Regions, to solicit the views of residents on the creation of the new regions.
Although the public remains split on whether or not the creation the new regions was relevant, Mr. Oduro believes the move is good for decentralisation of government and urged public support.
"This exercise should be seen purely from good governance perspective – binging governance as close to the people as possible," he admonished.
He also wants some traditional leaders who hold the view that the new regions will water down their authority to shelve that idea since "district boundaries or geographical boundaries do not have any impact on traditional authority."
Deputy Minister for Regional Reorganisaton, Martin Adjei Mensah Korsah, who was also on the show said government is committed to ensuring the creation of the new regions brings national unity after the process.
Watch the full discussion in the video link below.

Story by Ghana | Myjoyonline.com
ModernGhana.com