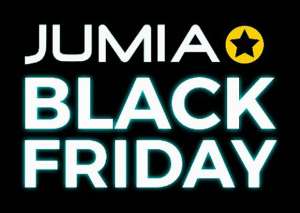 Jumia Black Friday
Users of Jumia Ghana's e-Commerce platform will enjoy the best deals in various categories during this year's Black Friday scheduled to run from 24th November to 8th December.
Ore Odusanya, Managing Director of Jumia Ghana, said the Black Friday event was the biggest, by default, sale for most e-commerce businesses, and Jumia is expected to triple its sales that week.
Last year, the sale run for one week, but will run for two weeks this year in a bid to give consumers more options.
The company had seen high growth in the last six months due to an increased growth on consumers, offering them the best and biggest brands at the best prices, and had been able to maintain its black Friday sale levels after last year's event.
He was speaking at a press interaction with Jumia's Chief Executive Officer and Managing Director in Accra.
Mr Odusanya said there will be new deals every day in different categories during the two-week campaign.
On 24th November, the global Black Friday, the sale will be in all categories, after which it will be one category per day; men's fashion on 25th, women's fashion on 26th, Cyber Monday on 27th, mobile phones on 28th, computers on 29th, TVs and appliances on 30th, and so on till the 8th of December.
It also has a seven-day return policy on the products.
Jumia has also worked with partner MTN to set up and integrate its mobile money platform where customers can pay for their products safely and also partnered with Ghana Post for out-of-Accra deliveries.
Massimiliano Spalazzi, Jumia Africa CEO, said Jumia began operations in Ghana when there was the lack of a strong offline retail presence.
While one retail outlet in the United States served about 380 people, one outlet in Africa served on average 60,000 people, thus e-commerce allows African countries to leapfrog to online purchasing.
"This is a huge opportunity we are seeing happening across the countries where we operate," he said.
Credit: ModernGhana.com