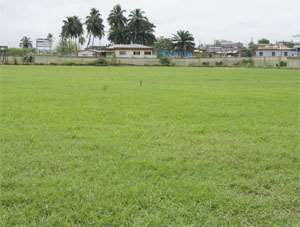 Constellar Institute for Creative Studies, a private enterprise, is working on the development of three industrial parks in the Volta region.
The initiative is to push the industrialization of the region in line with government's one district, one factory policy, Professor Ramses Akosah, Executive Director of the Institute told newsmen on Wednesday.
He said the parks would have sections and units to engage young people, including those without any academic certificates.
Prof. Akosah said the CICS was meeting artisans across the region for a proposed 'Industrial Empowerment Submit' to prepare them for government's industrialization drive.
He said the project, with support from government and other stakeholders would help the artisans to access funds to 'connect with government's initiatives,' and set up their own factories and move away from repair works to computer aided project designing.
'Setting up a factory is not a myth. You just need some basics. We are giving you what university students do not get, for you to get your own factories,' Prof. Akosah added.
He said focus would be placed on pharmaceuticals, fashions, transportation, communication and education in three zones in the region.
GNA
By Rosina Oyivor, GNA
Credit: ModernGhana.com