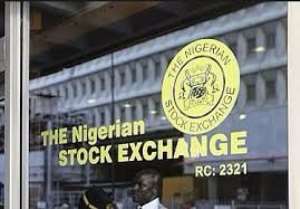 The Ghana Stock Exchange-GSE CI and the Nigerian Stock Exchange-ASI have been adjudged the best performing stock markets in Africa for the nine months of 2017.
The two stock exchanges returned about 35.5 and 35.1 percent respectively for investors-more than twice yield of Treasury Bills- during the period under review.
The two stock exchanges also did better than the USA's Dow Jones Index, 4.7 percent; S&P 500, 13.4 percent and Britain's FTSE 100, 5.7 percent.
The GSE performance was largely influenced by the Financial Stock Index (GSE FSI) which has returned more than 28 percent for investors so far this year. The market capitalization stood at GH¢5.36 billion, about 10 percent growth this year.
Other stock markets such as Kenya NASI, grew in value by 22.4 percent whilst Mauritius SEMDEX, retuned 23.0 percent in value for shareholders.
Egypt-CASE and Morocco MASI returned from their negative performance earlier in the year, by registering 12.5 and 7.4 percent growth respectively.
At the end of the third quarter of 2017, 16 equities listed on the GSE have registered growth in their values as against 10 losers. Nine of the gainers were financial stocks of which eight were banking stocks.
The gainers were BOPP (184.13 percent), GOIL (120 percent), HFC (84.0 percent), ETI (80.00 percent) Fanmilk (74.15 percent, Enterprise (65.38 percent), Stanchart (61.49 percent), CAL (34.67 percent) and Trust Bank Gambia (34.62 percent). They trade at GH¢5.91, GH¢2.42, GH¢1.38, 18 pesewas, GH¢19.40, GH¢3.98, GH¢19.67, GH¢1.01 and 35 pesewas per share respectively.
The rest are Sam Woode (25 percent) Soceite Generale (24.19 percent), Unilever (23.97 percent), Total (17.17 percent) Aluworks (14.29 percent), Ecobank Ghana (12.50 percent) and GCB (12.36 percent). They are going for 5 pesewas, 77 pesewas, GH¢10.55, GH¢2.32, 16 pesewas, GH¢7.20 and GH¢4 per share respectively.
The losers included Mechanical Lloyd (40 percent), Tullow (34.19 percent), Access (17.07 percent), Ayrton Drugs (16.67 percent), PBC (16.67 percent), AngloGold Ashanti Depository (7.69 percent), PZ Cussons (9.09 percent), Camelot (8.33 percent), Guinness (3.68 percent) and Golden Star Resources (2.56 percent). They are selling at 9 pesewas, GH¢17.69, GH¢3.40, 10 pesewas, 5 pesewas, 48 pesewas, 20 pesewas, 11 pesewas, GH¢1.57 and GH¢1.90 percent respectively.
Analysts had predicted a good year for the stock market following sound economic fundamentals so far.
Managing Director of the Ghana Stock Exchange, Kofi Yamoah is predicting a bullish market for the exchange this year as the economy is responding positively that is inflation and interest rates aretrending downwards and the cedi remains relatively stable this year.
He said, "We count on the fact that the macro-economic environment would continue to be good this way and on the basis of that we expect much more improvement as far as secondary market activity is concerned."
At the end of April 7, 2017, the GSE Composite Index which measures the total value of the listed equities had recorded a positive value of 12.39 percent growth whilst the GSE Financial Sector Index had registered a growth of 16.9 percent.
Credit: ModernGhana.com