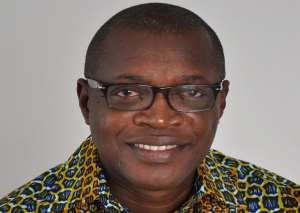 George Dawson Ahmoah
Cement manufacturers have called on government to check unfair trade practices in the country's cement industry.
The Cement Manufacturers Association of Ghana (CMAG) has consistently indicated that its advocacy for the protection of the local cement industry is aimed at stopping unfair trade practices, which undermines the stability of the local industry.
In an interview with Chairman of the Association, George Dawson-Ahmoah, he cited instances of importation of bagged cement from Nigeria under the guise of the ECOWAS Trade Liberalization Scheme (ETLS), which is disturbing pricing in the market.
Rev Dr Dawson-Ahmoah endorsed the ECOWAS protocol under which these importations are made but highlighted certain regulations governing the World Trade Organization that the practice violates.
He said that it must be investigated and the necessary safeguard measures put in place to protect the local cement industry.
Trade malpractices such as clear evidence of dumping, export subsidies, neglect of adequate local installed capacities have characterized this ECOWAS trading and therefore become a threat to the domestic cement manufacturers.
Rev Dr. Dawson-Ahmoah spoke at the just-ended Annual General Meeting of the Association of Ghana Industries, Tema branch where he was re-elected as the chairman.
He indicated that the current installed production capacities of local cement producers is over 12 million tonnes as against an average consumption of about 5.4 million tons which shows surplus capacity.
If the practice is not stopped, Rev Dr. Dawson-Ahmoah said the local manufacturers will embark on down scaling workers especially at this time that employment is difficult to secure.
"Most of our industries are just collapsing because of unfair trade practices."
"We need to put a stop this practice. We cannot wait for the enactment of the Ghana International Trade Commission ACT, 2016 to provide for the regulation of Ghana's international trade in conformity with the rules and regulations of the world trade system."
Local manufacturers include GHACEM Limited, Diamond Cement Group and CIMAF Ghana.
Credit: ModernGhana.com