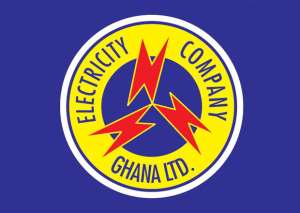 ECG
The Electricity Company of Ghana (ECG) has commissioned a total of 11 customer service centres in some selected districts of the country.
The service centres were established at Osu, Perki, Sogakope, Wassa Akropong, North Ridge, Mathieko and Cape Coast at the cost of GH¢6.4 million.
According to the acting Managing Director (MD) of ECG, Ing Samuel Boakye Appiah, the company will construct more centres in the near future to improve its service delivery.
In a statement read on his behalf at the inauguration of the Osu customer service centre, which is to serve the Makola District within the Accra East Area, Ing Appiah observed that ECG has taken steps to modernize its services in order to give customers reliable power supply.
He said the ultramodern centres shall be used for general faults and illegal connection reporting, prepayment and cash office, tips on efficient energy usage, among others, adding that the business centres are very important to ECG's operational value chain.
According to him, ECG was investing heavily to improve its services, saying the company must always provide reliable electricity supply to its customers.
He therefore urged customers to pay their bills on time to enable the company mobilize the needed funds for its operations.
Meanwhile, he indicated that soon ECG will start naming and shaming recalcitrant individuals and organizations that have refused to pay its bills over the years.
He said the company shall publish the names of such organizations and individuals in the national dailies.
Credit: ModernGhana.com