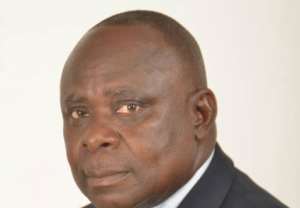 President Nana Akufo-Addo has appointed Dr. Edward Kwapong as the acting Chief Executive of Fair Wages and Salaries Commission (FWSC).
He takes over from George Smith Graham who resigned from the position in May 2017.
Until his appointment, Dr. Kwapong was the Chief Executive of HR Perspective Ltd, an HR Consultancy firm.
He was also the General Manager of Human Resources Division of Ghana Commercial Bank, from 2001-2009.
Dr. Kwapong comes to his new portfolio with a wide range of experience in the areas of Job Evaluation, Organisational Review and Development, Performance Management, Salary Administration, Career/Succession Planning and Leadership Development, among others.
He is a Barrister at Law, specializing in Labour and Industrial Law.
He holds a Master's Degree in Public Administration from the University of Ghana, and a Post Graduate Certificate in Job Evaluation from Solihull College, Birmingham.
He was introduced to the staff of FWSC on Monday afternoon by the Deputy Minister of Employment and Labour Relations, Bright Wireko-Brobbey, and the Chief Director at the Ministry, Mr. Longmann Atta Kumah.
Credit: ModernGhana.com