Business Dev. Minister Ibrahim Awal Mohammed
Feature
In a vast office close to the Ghana Institute of Journalism (GIJ) in Accra, the Business Development Minister, Ibrahim Awal Mohammed sat wearing a white overall.
The third of 29 children, never thought he will see such a day when he will be appointed as a Minister of state. Poverty in an over-populated house forged one goal in his mind – survival! Success can wait…just survive!!
One of his proudest moments was completing GIJ in the 70s. The diploma was one small step for many but it was one giant step for Awal.
In the days of Daily Graphic's near perfect monopoly, Awal remembered how he "was extremely excited" when he was hired as a stringer for the national daily.
As a stringer, it was one story, one pay cheque. He would comb forgotten villages in Wa, Tamale for stories buoyed up in knowing that he was a stringer with Daily Graphic.
And so when he was hired as a full employee of the paper, his mind tick the box – survival achieved.
In a remarkable story of effort, focus and perseverance, the one-time Northern and Upper West Regional Correspondent, Deputy Features Editor, acting Metropolitan Editor would go on and break into management.
But the nightmares of pure penury now gave way to dreams of success. A sense that there is more to do than just survive.
This was cemented several decades later when the door was opened for him at Graphic as the Managing Director.
He became Advertisement Manager, General Manager and finally in 2007, the MD. After more than 20 years at Daily Graphic, Awal resigned in 2010 to begin life as an entrepreneur.
The 2009 CIMG Marketing Man of the Year stepped into entrepreneurship after he was freed from the routine of managing Graphic Communication Group.
He would set up a private publishing company and start a newspaper later. After bagging three Masters' degrees and years of building considerable contacts, Awal felt well prepared for his next life.
Every decision he took was to approach this goal. His choice to read a Masters in Applied Business Research at the Swiss Business School in Switzerland and Executive Masters in Business Administration from the University of Ghana Business School were all deliberate capacity building before the nest would break.
Entrepreneurship at 47 years old is a risky business but Awal would explain that during his days at Daily Graphic, he had told himself ' you must be on your own at 50'.
He had honed a love and skill for business strategy and the stringer had grown stronger in life to face his fears.
He would become the Chief Executive Officer of Marble Communications Group Limited, publishers of The Finder Group of newspapers, HMW printers, Marble Consultants and Marble Developers.
A knack for strategy brought him into consulting for Small and Medium Enterprises (SMEs).
Today, Ibrahim Awal Mohammed is Business Development Minister.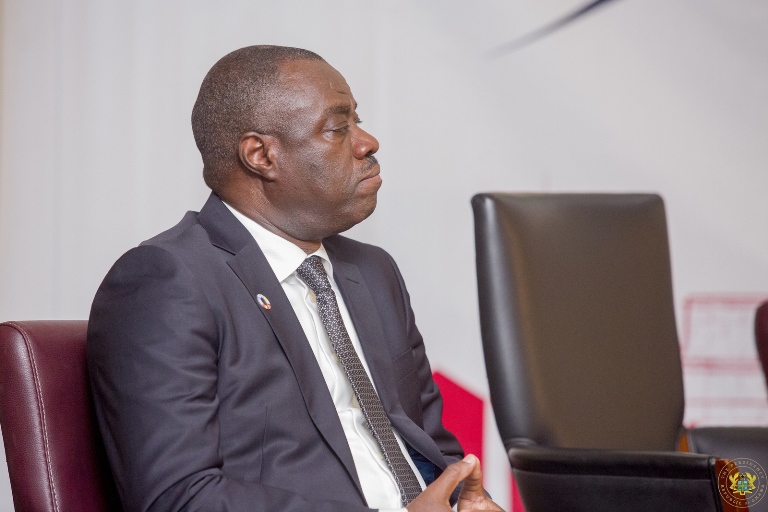 It is a position that justifies his decision to start alone on his own. What he did privately for businesses in designing strategies, he has been asked to do publicly for the country and it is all because he learnt to face his fears.
Awal said the work of the Business Development Minister is to attract businesses to Ghana and help businesses in Ghana grow.
He said the real work is not just about removing barriers to business development in Ghana. For him, the work is about removing mental barriers in the minds of the youth.
There is a plan to ensure that start-ups in Ghana pay no tax for at least a year but it will count for little if young people still hold on to excuses about their ideas or shrink up in fear of trying and failing.
He pointed to great opportunities in the National Entrepreneurship and Innovation Plan (NEIP) where young people with brave plans will be mentored and funded to step out and watched to succeed.
He pointed to a thriving vegetable farm that has employed six people and is struggling to meet a booming demand. All because someone faced his fears.
His face shone and his eyes bulged when he spoke about opportunities abounding in Ghana for young people. His conviction about abounding opportunities in the country had the reality of a man reporting about floods.
The Minister, a devout Muslim, said he faced his fears some seven years ago and is happy to report that they have vanished.
Credit: MyJoyOnline.com