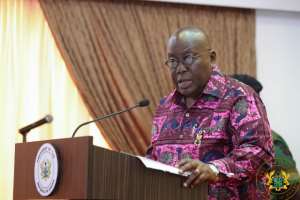 President Nana Addo Dankwa Akufo-Addo says his government has no special interest in the four new regions yet-to-be established.
He said the final decision regarding the creation of the new regions rests with inhabitants of the four regions identified for the project.
At the inauguration of the nine-member Commission, the President said his government will only act based on the decision of the people.
"The success of the creation or otherwise rests squarely on the inhabitant of the areas," he said.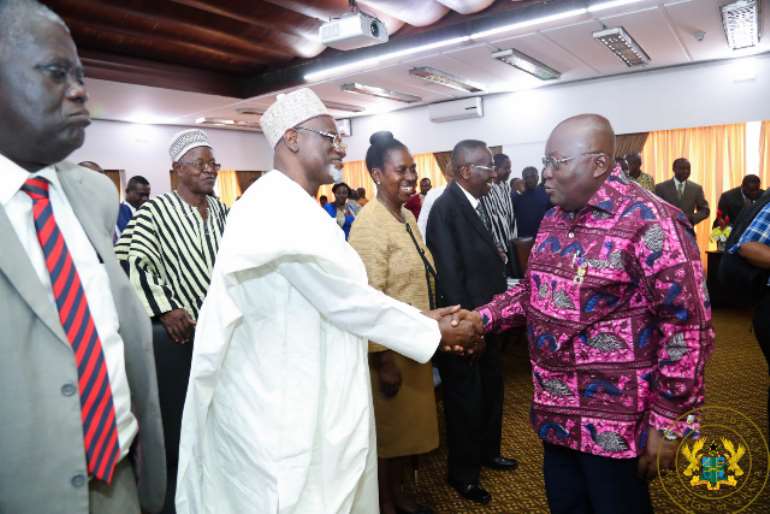 The Commission will determine if new regions need to be carved out of the Volta, Western, Brong Ahafo and Northern regions based on an extensive consultation with inhabitants.
Though the creation of the new regions was part of the President's campaign promises in 2016, he said he was acting on petitions submitted by residents of the areas concerned.
Acting on Article 5 clause 2 of the 1992 Constitution, charged the Commission to inquire into the need for the regions.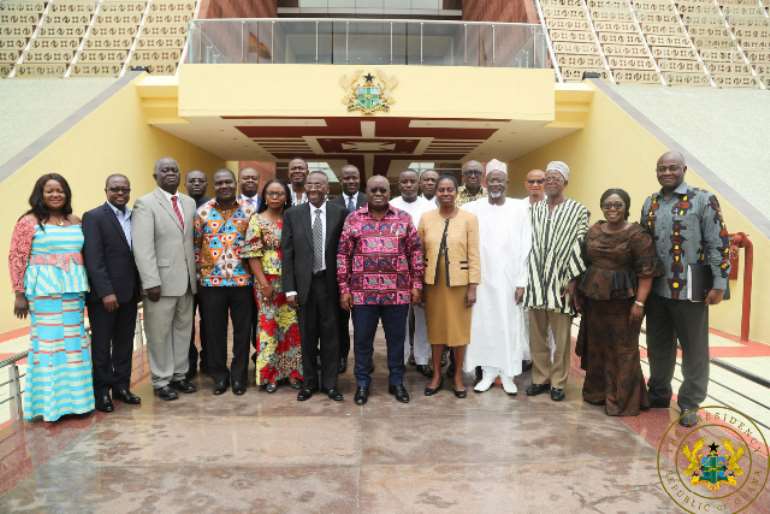 The terms of reference given the Commission include:
(a) Inquire, pursuant to the petitions, into the need and substantial demand for the creation of new regions.
(b) To make recommendations to the President based on its findings, on the creation of a region or alteration of regional boundaries and
(c) To specify the issues to be determined by referendum and the places where the referendum should be held, where it makes recommendations for the creation of new regions.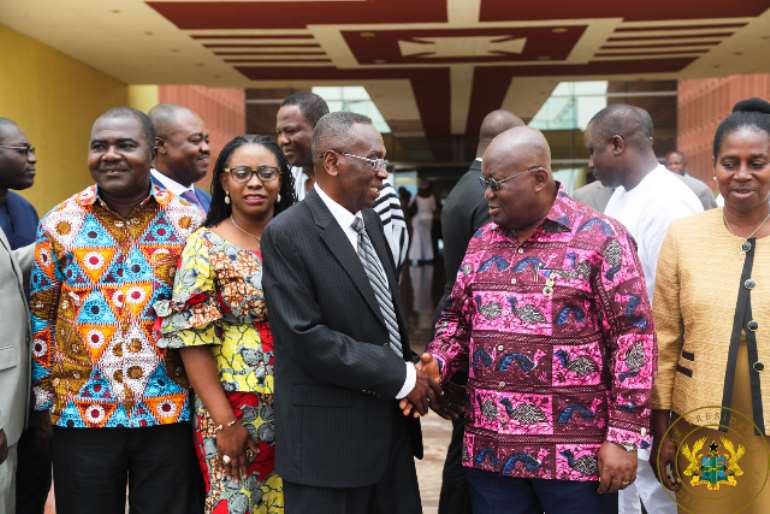 President Akufo-Addo expressed confidence in the Commission, saying they will "exhibit professionalism in the discharge of their duties."
The Commission will be chaired by retired Supreme Court judge, Justice S.A Brobbey with members including Dr Grace Bediako, Maulvi Mohammed Bin-Salih, Professor Kwasi Kwafo Adarkwa, Gladys Tetteh, Robert Ajene, David Wellington Essaw, Professor George Owusu and Ms Josephine Hughes.
The Chairman of the Commission assured the President with the array of experienced people assembled for the job, it will not "only good job will be done but the job will be done within the stipulated time within the constitution."
Story by Ghana | Myjoyonline.com | Austin Brakopowers | [email protected] | Instagram: @Realbrakopowers
ModernGhana.com