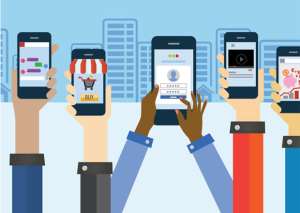 Kevin Pillay, Vice President for Mobility at Siemens Africa, has indicated that despite the continent's transport infrastructure lagging behind global standards for decades, Africa is bracing itself for a transport revolution, as more countries embrace the onset of new technology.
According to him, such a development sets the scene for a new era of intelligent mobility in Africa.
Intelligent mobility involves the electrification, automation and digitalization of existing transport infrastructure, and gives every citizen access to safe, reliable and efficient modes of transport.
The World Economic Forum competitiveness data reveals that only three African countries feature in the top 50 globally for quality of roads, quality of rail and quality of ports infrastructure respectively.
The World Bank data also indicates that the Sub-Saharan African railway network has declined to 59,634km today, down from 65,661km in 1980 with only about 70% of the railway network in operational state.
At face value, it seems as though the continent faces insurmountable transport challenges.
"But the reality is that we are already setting the wheels in motion to create interconnected, more modern and efficient African transport networks that keep economies on the move, rather than hindering them. This development will not happen overnight, and will be realised one step at a time."
Intelligent traffic systems
He revealed that many African cities have traffic infrastructure plagued by unreliable power supply.
To the frustration of motorists, timing of traffic lights stays the same regardless of actual conditions, and many are faulty and take weeks to repair.
This means that the road infrastructure can't handle peak traffic, not because of technology but because of the lack of proper technological investment.
"The challenge is partly that these traffic systems have grown in an uncoordinated way, with lots of different suppliers and systems cobbled together. Speeding and traffic light violations are a problem, and there is limited technology deployed to support effective traffic law enforcement.
"Concern of this situation has been expressed by officials and road users alike, who say congestion and accidents have reached alarming levels. Inefficiencies in these transport systems affect a country's ability to attract and maintain investment."
So where do we begin?
The adoption of Intelligent Traffic Systems (ITS) will keep Africa's busiest cities as fast-moving investment destinations.
ITS includes deployment of smart sensor systems with intelligent algorithms to automatically adaptto improve traffic flow.
Two-way communication can be enabled by running fibre between traffic junctions and a central control centre to gather information from intelligent networked systems, sensors and cameras at every junction.
This allows traffic lights to be adjusted according to demand.
Automated rail infrastructure
Another effective means of reducing congestion on overburdened and under maintained roads in Africa is through greater investment in upgrading passenger rail networks.
Some of the world's cities with the most advanced transport networks feature fast, efficient, safe and clean rail mobility networks powered by Siemens, and African cities can benefit from expertise in centralised traffic management and automation systems, including train control systems with minimum line side equipment linked to modern control centres.
Environmental sustainability
Transportation is the world's second-biggest producer of greenhouse gases.
In 2015 motor vehicles, trains, ships, and planes emitted 7.5 billion tonnes of CO2 into the atmosphere, accounting for almost a quarter of all CO2 emissions worldwide.
Today transportation-related emissions are already about 60 percent higher than in 1990.
According to forecasts, transportation-related CO2 emissions will increase by another 67 percent between now and 2050.
Time for intelligent mobility
If Africa truly wants to unleash its full potential, then sufficient funds must be responsibly invested in upgrading existing transport and logistics infrastructure like road, rail and ports, in addition to new concepts that include electric bus rapid transport and ferries, to name a few.
Intelligent and integrated traffic systems are part of the future of transport in the world's advanced cities.
If Africa seizes the opportunity, many of its cities will be on that list, and the continent's citizens will reap the rewards.
Credit: ModernGhana.com